celebrating the arts in downtown bellevue
Thank you for sharing Bellwether 2018 with us!
about
Bellwether 2018
Bellwether is a free, 10-day, multi-disciplinary arts experience produced by the City of Bellevue in collaboration with Bellevue's arts community and with guidance from the city's Arts Commission. Thank you to our generous event partners: Bellevue Arts Museum, Bellevue Downtown Association and Madison Marquette.
A bellwether is a sign of things to come. The name was chosen as a symbol of the overarching mission of the event: to showcase Bellevue's creative future and to turn that future into reality.
Bellwether got its start as a biennial sculpture exhibition in 1992. Now in its 14th series, the event has evolved to encompass new forms of art and culture. Starting in 2018, Bellwether will be held every year to harness the city's growth and support artists year-round.
Support for Bellwether 2018 comes from the Port of Seattle and our media sponsors 425 Magazine, Crosscut and 91.3 KBCS.
QUESTIONS?
Contact Joshua Heim, Arts Program Manager, 425.452.4105 or jheim@bellevuewa.gov.
BELLWETHER ON SOCIAL MEDIA
facebook.com/bellevueartsprogram
Quilted Northern – Tariqa Waters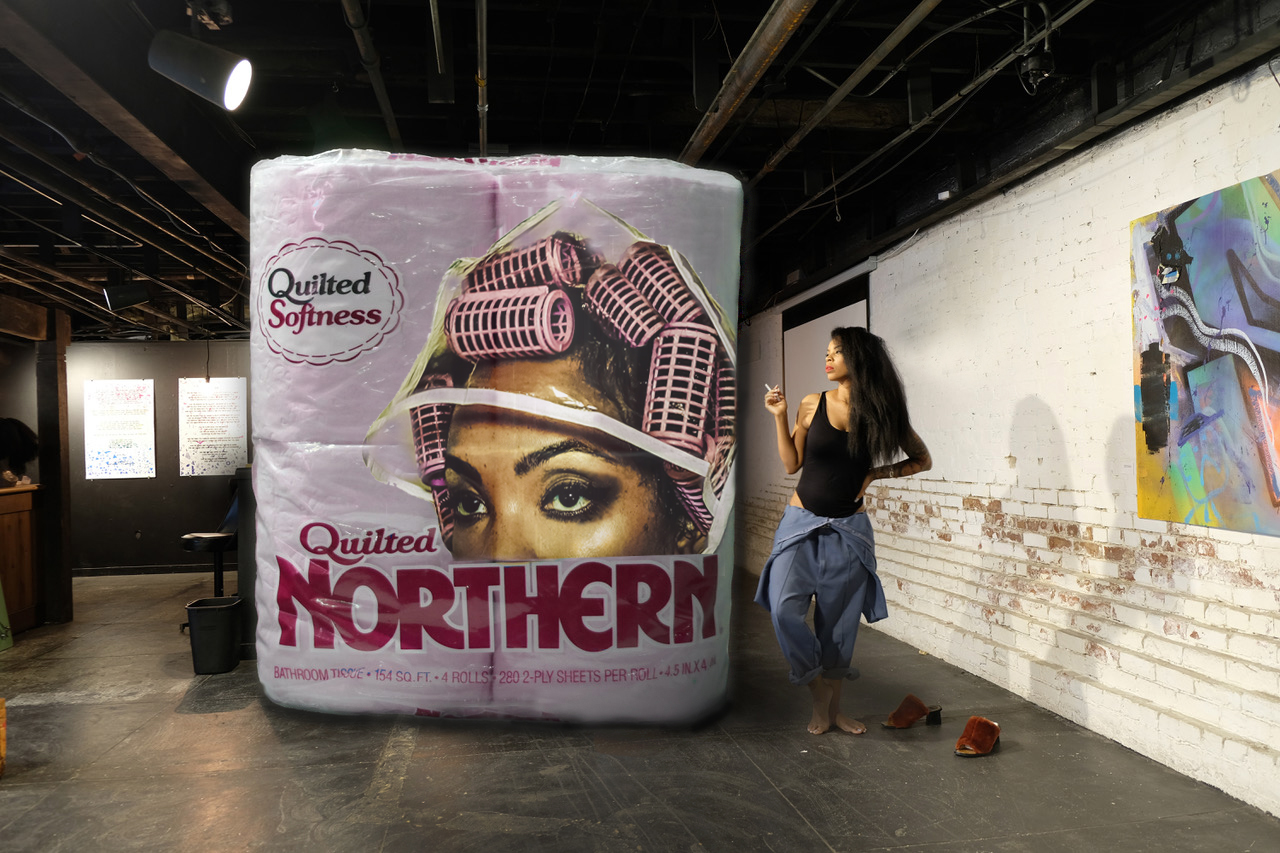 PARTICIPANTS
Meet the artists
We couldn't be more honored to host some of the most interesting and innovative artists from the Pacific Northwest and around the world.
Glass Archipelago – Jed Dunkerley
Bellwether 2018
Event Archive
Daily from Sept 14–Sept 23, 2018
55 Laps with Margie Livingston [view photos]
Bellevue Downtown Park
A Great Unabridgeable Distance [view photos]
Bellevue Arts Museum & Bellevue Downtown Park
Friday, September 14
6–9pm: Bellwether Opening Party [view photos]
Bellevue Arts Museum
Saturday, September 15
5–9pm: Performances in the Plaza [view photos]
Compass Plaza
8pm: The Most (un) Documented Mexican Artist [view photos]
Bellevue Arts Museum
Sunday, September 16
1–5pm: Artist Workshop with La Pocha Nostra
Bellevue Arts Museum
Saturday, September 22
Poetry Reading at Bellevue Arts Museum
Music & Performances at Bellevue Downtown Park [view photos]